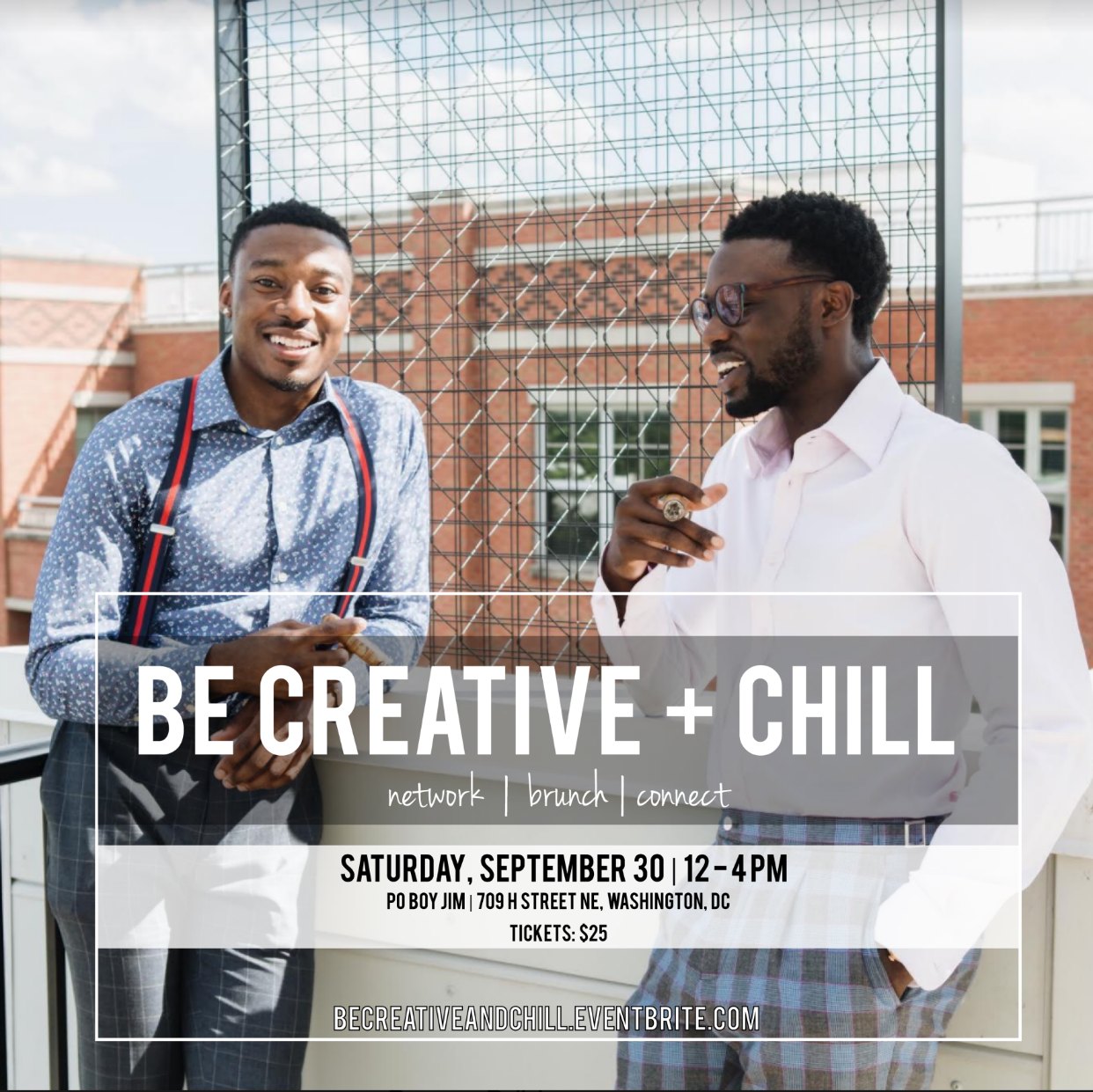 Calling all professionals, entrepreneurs, business owners, start-ups, bloggers, models, influencers, and artists. Join us as we endeavor to unite our area through good food, great conversation, and even better vibes...
BE CREATIVE & CHILL™
Network| Brunch| Connect
Date: Saturday September 30, 2017
Time: 12-4pm
Location : @Poyboyjim (709 H st N.E)
Come enjoy a catered brunch by one of the DC's areas most popular restaurants, fun networking activities and a host of other little surprises.
Our VISION: Leveraging the creative mind of professionals, entrepreneurs, and influencers to connect, network and build a community of fruitful relationships.
If you have any questions or need any additional details feel free to reach us via DM on IG @thecreativegentleman & @__andrew3000 or via email...TheCreativeGentleman@gmail.com & GenerationMasterminds@gmail.com
Looking forward to meeting and connecting with you all. CHEERS!!!!!